Profile

Emmett Honeycutt
"If you ask me, nobody makes a better woman than a gay man."
Free Account
Created on 2012-08-09 16:54:49 (#1701311), last updated 2012-08-09 (267 weeks ago)
0 comments received, 0 comments posted
2 Journal Entries, 4 Tags, 0 Memories, 30 Icons

About

Mini Bio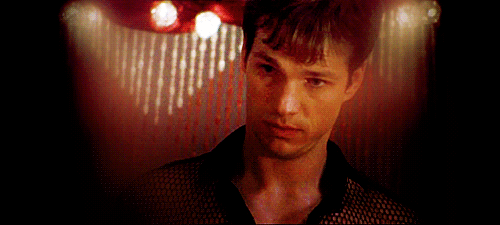 Emmett Honeycutt"I may be a slut, but at least I'm an honest slut."
Emmett is notable for his wry witticisms and flamboyant fashion sense. He has a wide variety of jobs throughout his life: working in a clothing store, becoming a porn star for best friend, Ted's website, running his own catering business, and delivering television news segments as the "Queer Guy." He is best friends with Ted Schmidt, with whom he used to be romantically involved. The relationship is short-lived, however, as Ted faces serious problems with drug addiction that place enormous strain on him and Emmett.
Through Ted's website, he gained an admirer in George Schickle, a wealthy old man who owned a pickle company. They fell in love despite their significant age difference, but George suffered heart attack and died on the eve of a six-month tour of the world with Emmett. Emmett was shocked and touched when he learnt that George has left him a significant amount of money, but was heartbroken to find out that he could only claim it if he publicly denied his affair with George. Emmett gave up the money, because he wanted the world to know how much he truly loved George. Following that, on a catering gig, he met Pittsburgh Ironmen quarterback Drew Boyd. After Drew made some homophobic remarks to his friends, Emmett confronted him. When Emmett dropped by Drew's house to pick up his paycheck, Drew became aggressively flirtatious and he and Emmett had sex on the floor. Although Drew was engaged to a woman, he and Emmett began an on-again/off-again relationship that continued even after Drew married. When his wife discovered the affair, she left him and Drew turned to Emmett for solace. He came out to the public by sharing a controversial on-air kiss with Emmett, causing each of them to lose their jobs. Their relationship ended bittersweetly when Emmett saw him kissing another man and conceded that, as a man newly out of the closet, Drew needed the time and freedom to sow his oats.
Emmett is now dating an old crush from Hazlehurst, Captain of his old high school swim team, Calvin Colpepper. The relationship is going well, but considering his romantic history, Emmett is trying not to take anything for granted and just enjoy the ride. Although at first glance Emmett seems to be a gay stereotype, his life experiences have forced him to become quite dynamic and complex. This complexity is enhanced by frequent anecdotes concerning his childhood in Hazlehurst, Mississippi and other references that hint at the challenges he has overcome.
- From wikipediaQueer as Glee |||

queerasglee
Simply put, we are a GLEE and QUEER AS FOLK crossover verse. We kick off on a timeline simultaneous to the middle of Glee Season 2 and jump forward approximately 18 years from the end of the Queer as Folk series to weave the two canons together. In essence, we are a future Queer as Folk verse mixed with a current Glee verse whereby some of the characters in Glee are melded to be children of the characters in Queer as Folk. It's all very much AU and just for the amusement of a bunch of huge Queer as Folk and Glee muns after seeing some parallels in the character traits from both shows.
All information on this verse can be found
HERE
DISCLAIMER:
Roleplay journal only and solely for RP purposes. No affiliation to
Queer as Folk
, and Emmet belongs to its creators. Not Peter Paige. Fun times only, no harm or infringement intended.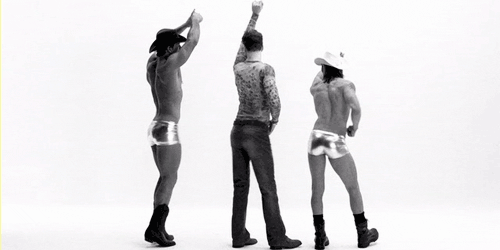 People
[View Entries]

Communities
[View entries]

Member Of (8):

Subscriptions (8):

Administrator Of (0)

Feeds
[View Entries]

Subscriptions (0)

Linking
To link to this user, copy this code:
On Dreamwidth:
Elsewhere: